Road Force GSP9700 Solves Vibration and Pull Problems Balancers and Aligners Can't Fix

With this equipment AlphaCars technicians go far beyond the traditional functions of a wheel balancer. The Road Force® GSP9700 measures radial and lateral tire forces and provides precise instructions for solving ride and handling problems such as tire pull and wheel vibration that balancers and wheel aligners cannot fix. Hunter's Road Force® GSP9700 is endorsed and recommended by vehicle manufacturers and proven and consistently shows proven results.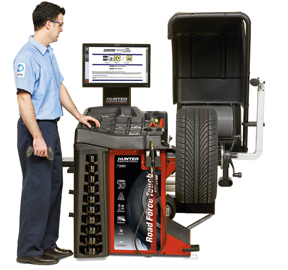 Features
Wheel Balancing

Tire Pull Lateral Force Measurement

Tire Road Force and Rim Eccentricity Measurement

Rim diagnosis

Tire-to-rim placement optimization

Wheel-to-vehicle placement optimization


Benefits of the Road Force GSP9700's "Three-In-One" Diagnostic Repair Capability

Solves Wheel Vibration Problems Balancers Can't Fix
Detects non-balance, radial-force-related problems associated with:
Tire uniformity.

Tire and rim runout.

Wheel-to-balancer mounting error

Improper bead seating of tire to rim
Troubleshooting & Repair
Calculates the contributions of the rim and tire to radial vibration problems and presents the technician with step-by-step repair instructions.
Identifies Potential Vehicle Pull or Drift Problems
The StraightTrak® LFM feature that is installed on our GSP9700 measures lateral tire force, then applies that information to the set of tires, providing multiple placement choices to eliminate or minimize tire pull problems – an otherwise unfixable condition during alignment service.
Dramatically Improves Ride Quality & Customer Satisfaction
Duplicates wheel vibration measurement and tire/wheel matching methods previously used only by vehicle manufacturers at the factories to provide that "new car ride."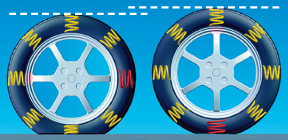 Description of the problem that is not possible to detect with conventional balancers
Lack of tire uniformity is a common and often hidden source of vibration. As a tire rolls, it flexes as if it were made of springs. Vibration results when tire stiffness is not uniform.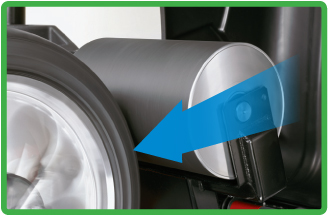 Diagnostic solution available with the use of the Road Force GSP9700
The exclusive Road Force Measurement® simulates true tire and wheel performance under vehicle on the road. Using this roller (see photo) system applies up to 1,400 pounds (635 kg) against the tire. The loaded roller detects non-balance, radial-force-related vibrations caused by eccentricity and constructional variation of the tire and wheel. Unlike non-contact measurement that are used by shops that have even best wheel balancers in the industry, the roller samples the entire footprint of the tire including the sidewall's contribution to ride quality.
Back to Wheels and Tires page


---
Specializing in BMW, Mercedes-Benz, Volvo, Volkswagen, MINI, Audi, Porsche, Land Rover, Lexus, Acura, Infiniti, Smart, Subaru.