Ural of New England
In 1989, Dmitry Bykhovsky, with automotive racing experience, and a degree in automotive engineering, opened his first luxury European car service, repair, and restoration facility in Littleton, Massachusetts.
After successfully growing the business, he then moved to Cambridge, Massachusetts. After several successful years, Dmitry, became known in the greater Boston area for his highly reputable and quality work on European cars. In 1995 a corporation was formed under the name of Alpha Engineering Inc. d/b/a Alpha Automotive Center, that would later be changed to AlphaCars Service Center.
Seeking an opportunity to expand, Dmitry moved his business to its current location in Boxborough, Massachusetts. In 1998 property at 649 Massachusetts Ave was purchased, and small 2500 square foot AlphaCars Service Center opened its doors to European automotive enthusiasts.
While helping car owners with vehicles service, repairs, and restorations, Dmitry was often asked to find quality used vehicles. It would only make sense for the customers of Service Center because of the vehicle knowledge that Dmitry and his team had and the trust that developed over the years of outstanding service.
Because of this growing demand, in 1999, Dmitry took on another business - the selling of pre-owned luxury cars. A new corporation, Alpha Trading Services Inc. was formed to do business under the name of AlphaCars.
Both sales and service businesses always aimed to exceed customers' expectations and because of this gained more and more customers. By the year 2000, it was clear that more room was needed for AlphaCars. In May of 2001, construction began on the new state of the art facility for both sales and service of luxury European automobiles. Construction work was done by Habitech Inc. and completed in 2002, resulting in a beautiful 13000 sq. Ft. environmentally friendly building.
Dmitry grew up in Moscow, Russia. He always had an attraction to cars and motorcycles. Ural was always one of his favorite motorcycles because of its heritage, vintage looks, and simple engineering.
Since he left the former Soviet Union, Dmitry always kept an eye on URAL presence in the US market. He was very pleased to learn that in 2005 the factory implemented many important quality updates. This was one of the driving factors to become a Ural distributor in Massachusetts. In addition, Irbit MotorWorks of America, Inc. (the official affiliate of the Irbit MotorWorks Factory in Irbit, Russia - maker of the Ural) proved itself since 2001 to be a responsible quality-oriented company with great dealer and Ural owner support.
In February 2008 the first Ural arrived from Irbit MotorWorks of America, Inc. A new company, Ural of New England, was born.
Meet the New Generation
Today's Urals are backed by over 75 years of sidecar experience, distilled in the ultimate motorcycle to share your adventures.
Shaft driven with available on-demand 2WD
Purpose built as a sidecar motorcycle – the only one!
All-season riding. Trade in your ATV and Snowmobile!
Cylinder Independent Electronic Fuel Injection
All-wheel disc brakes – Brembo & HB
Reverse gear & parking brake
3.0 Cu. Ft. lockable & watertight trunk
Electric start as well as kick start. Just for kicks!
40Amp Denso planetary gear driven alternator
Room for three. Take two of your favorite passengers on the ride
Pet friendly! Dogs LOVE it!
Easy to service and maintain
Proven reliability backed by 2 years, unlimited mileage warranty
Additional 5 years of optional coverage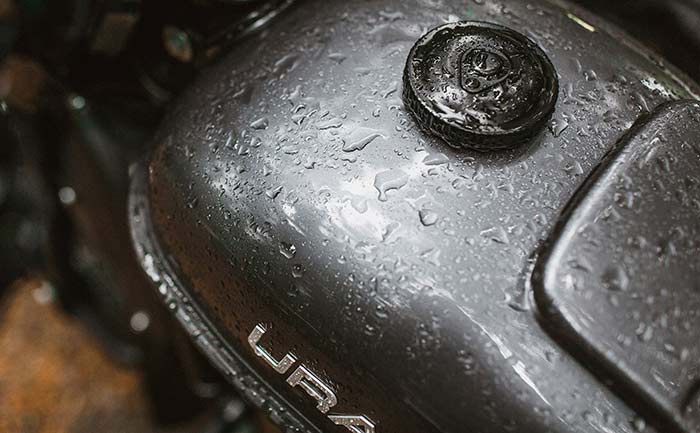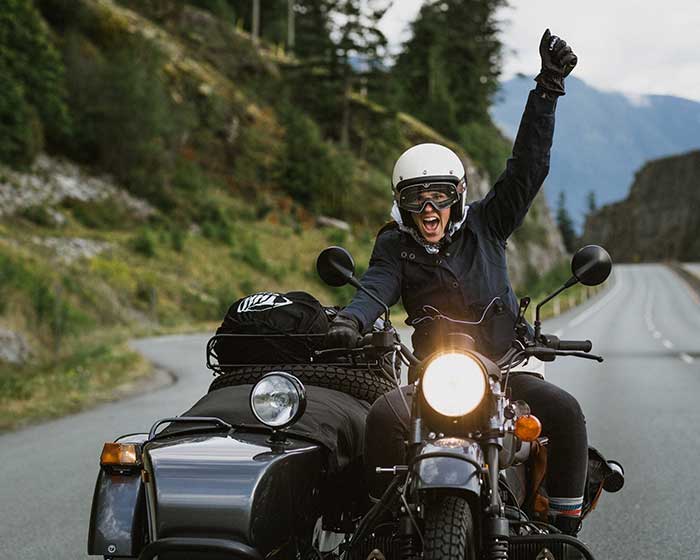 Room To Share
With a sidecar and trunk, you'll have enough room for all your favorite gear (or people) during your next ride. The Gear-Up provides you space for your everyday needs, whether it's camping gear or that last minute grocery run, you'll no longer need to worry about strapping it to your bike, or back. With 3.0 Cu Ft. of storage space in the trunk making trips to the store are easy. Have even more gear? Easily attach numerous bags and gear to the luggage rack. With numerous rack options available as optional.
Customize Your Ural
Did you know you can order your Ural in a custom color? You can order any model in any color that you see in our current lineup. In addition, you can order your Ural with a Black Powder Coated Drivetrain, a great way to help prevent road grime and salt from affecting the otherwise exposed engine casing. Plus it looks great too. Even more protection can be ordered with factory applied undercoating of the sidecar body, front, rear and sidecar fenders. Giving an extra level of protection from the gravel and rocks on your favorite trails.
Accessories
We have an extensive line of accessories available to help tailor your Ural to your specific needs. Whether it's luggage racks for your extended trip or a sidecar flood light, our qualified staff and technicians can help you order and install your upgrades. Visit our widespread list of over 600 parts and accessories at www.uralne.com