Meet the New Generation
Today's Urals are backed by over 75 years of sidecar experience, distilled in the ultimate motorcycle to share your adventures.
Shaft driven with available on-demand 2WD
Purpose built as a sidecar motorcycle – the only one!
All-season riding. Trade in your ATV and Snowmobile!
Cylinder Independent Electronic Fuel Injection
All-wheel disc brakes – Brembo & HB
Reverse gear & parking brake
3.0 Cu. Ft. lockable & watertight trunk
Electric start as well as kick start. Just for kicks!
40Amp Denso planetary gear driven alternator
Room for three. Take two of your favorite passengers on the ride
Pet friendly! Dogs LOVE it!
Easy to service and maintain
Proven reliability backed by 2 years, unlimited mileage warranty
Additional 5 years of optional coverage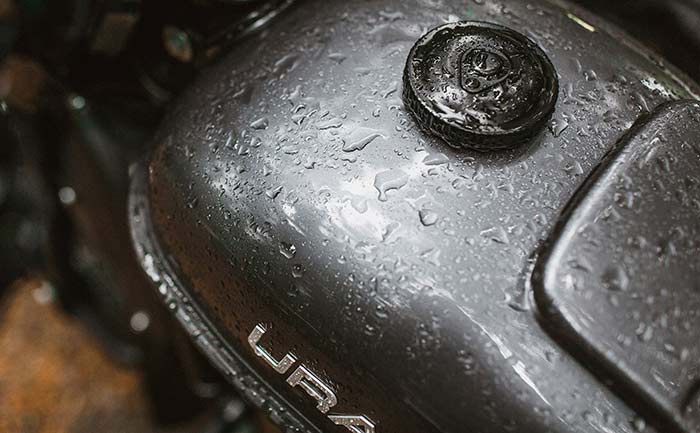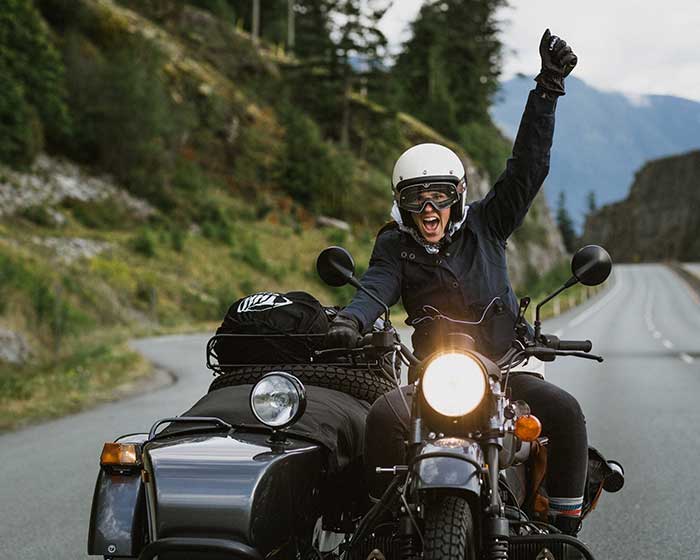 Room To Share
With a sidecar and trunk, you'll have enough room for all your favorite gear (or people) during your next ride. The Gear-Up provides you space for your everyday needs, whether it's camping gear or that last minute grocery run, you'll no longer need to worry about strapping it to your bike, or back. With 3.0 Cu Ft. of storage space in the trunk making trips to the store are easy. Have even more gear? Easily attach numerous bags and gear to the luggage rack. With numerous rack options available as optional.
Customize Your Ural
Did you know you can order your Ural in a custom color? You can order any model in any color that you see in our current lineup. In addition, you can order your Ural with a Black Powder Coated Drivetrain, a great way to help prevent road grime and salt from affecting the otherwise exposed engine casing. Plus it looks great too. Even more protection can be ordered with factory applied undercoating of the sidecar body, front, rear and sidecar fenders. Giving an extra level of protection from the gravel and rocks on your favorite trails.
Accessories
We have an extensive line of accessories available to help tailor your Ural to your specific needs. Whether it's luggage racks for your extended trip or a sidecar flood light, our qualified staff and technicians can help you order and install your upgrades. Visit our widespread list of over 600 parts and accessories at www.uralne.com